Brand & Creative Style Guides
Initially, standardization had never been a priority and required an effort to steer the company as it acquired new businesses that ultimately increased its digital marketing offering. Each new logo had its own identity and creative culture with additional regional nuances that needed guidance (and patience) to help migrate towards a single global brand. In 2017, the parent brand Rakuten began to incorporate stricter guidelines of their own as well as the path of a brand evolution that would lead to three global corporate rebrands over the next three years.
Task
Spearhead development and evolve the creative guidelines as the company grew and standardization became critical towards building a global brand identity.
Strategy

Brand Strategy, Brand Identity, Logo Evolution

Design

Creative Direction, Global Coordination and Collaboration, Active Design

Client

Rakuten Advertising

Tags
02 // Standardization
The introduction of new logos into the company portfolio required clear and consistent guidelines that drove brand apotion.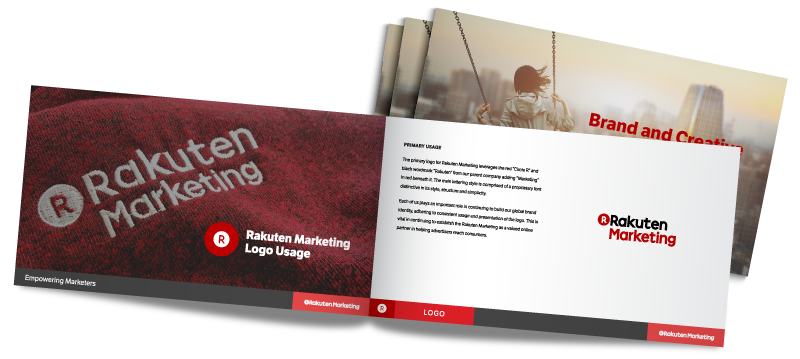 03 // Statistics
Reducing fragmentation: by the numbers.
Different collateral formats
prior to standardization
After initiating the first brand audit, it was clear standardization needed to be a priority.
Different global and
regional formats
Redevelopment required balancing variances in language, media formatting, and document sizes to solidify standardization.
Different logos migrating
to one global identity
The expansion of services at an incredible pace meant the brand needed to keep up.
Developing an innovative digital asset management system was the biggest driver of standardization and adoption, allowed the entire company to keep informed and equipped with the latest brand assets.
06 // Let's Create
Ready to

talk?