PI Live Booth Design
PI Live was a non-hosted event opportunity for the Rakuten Advertising (formerly Rakuten Marketing) team in the United Kingdom to launch the new brand identity and show the company's global reach as they began to open new markets in Europe.
Task
Utilizing the company's new branding, design a vibrant booth scaling images of cityscapes and looping the brand device through them to illustrate the connection globally.
Strategy

Brand Strategy, Identity Development, Event Creative

Design

Creative Direction, Active Design

Client

Rakuten Advertising EMEA Marketing

Tags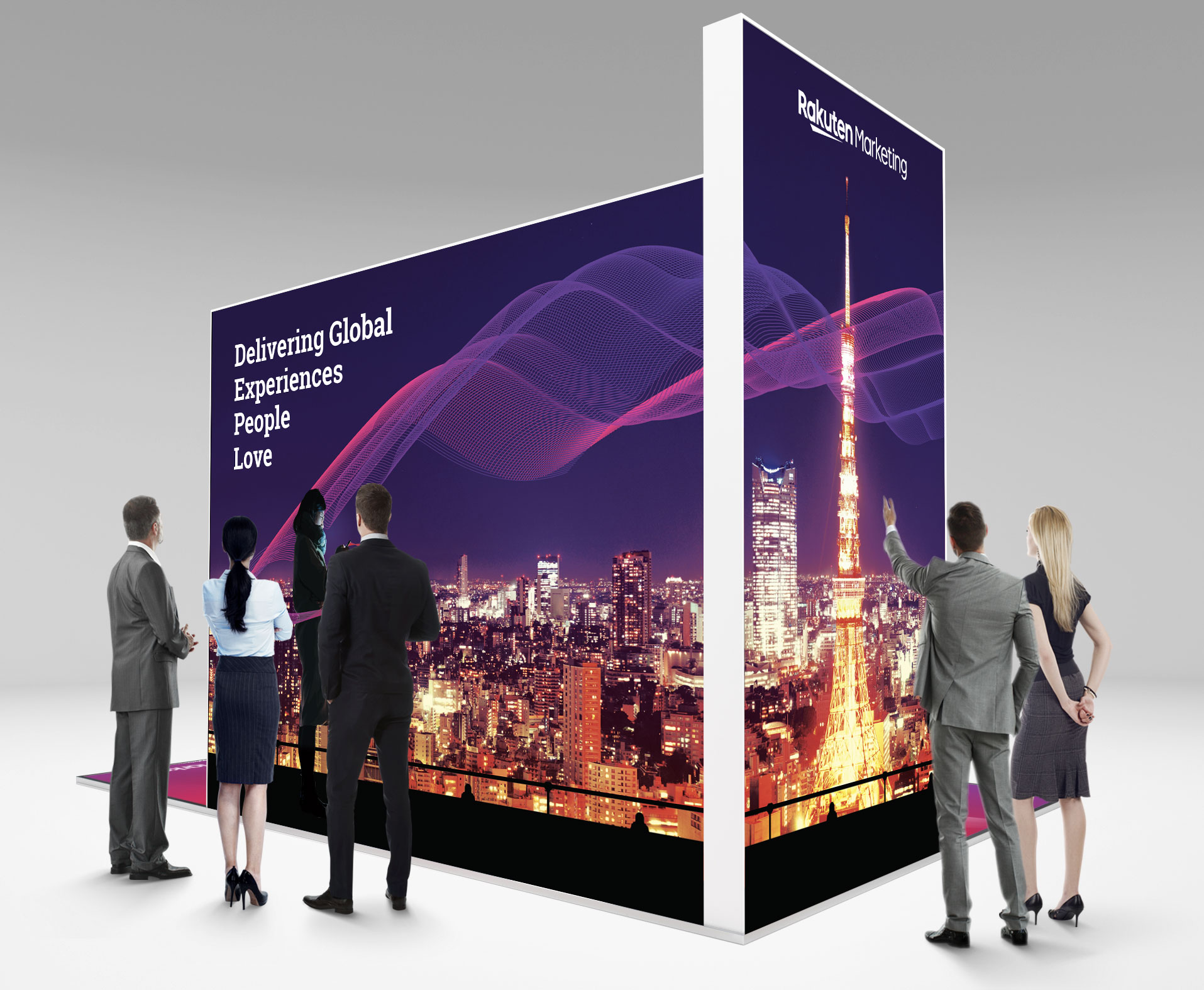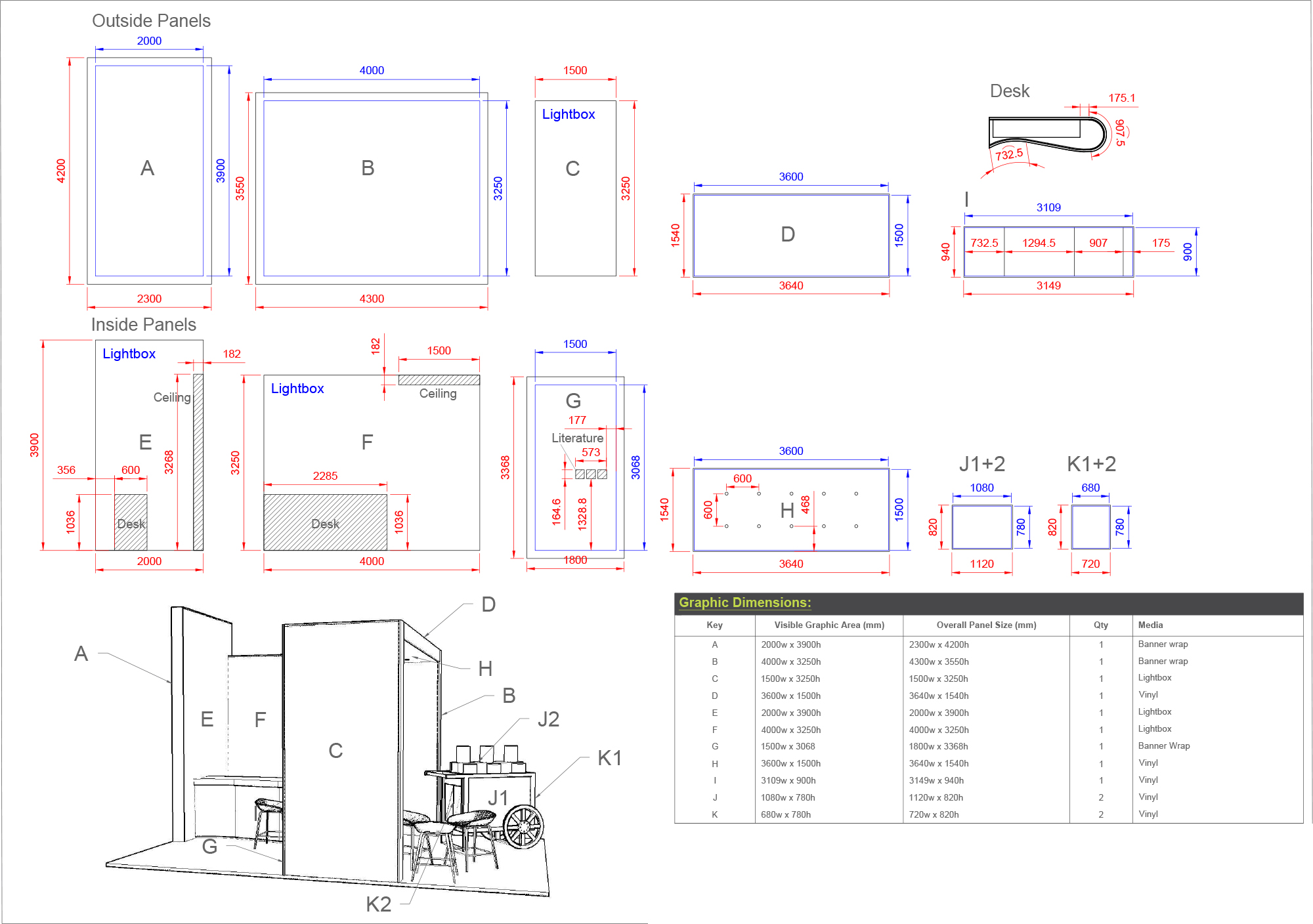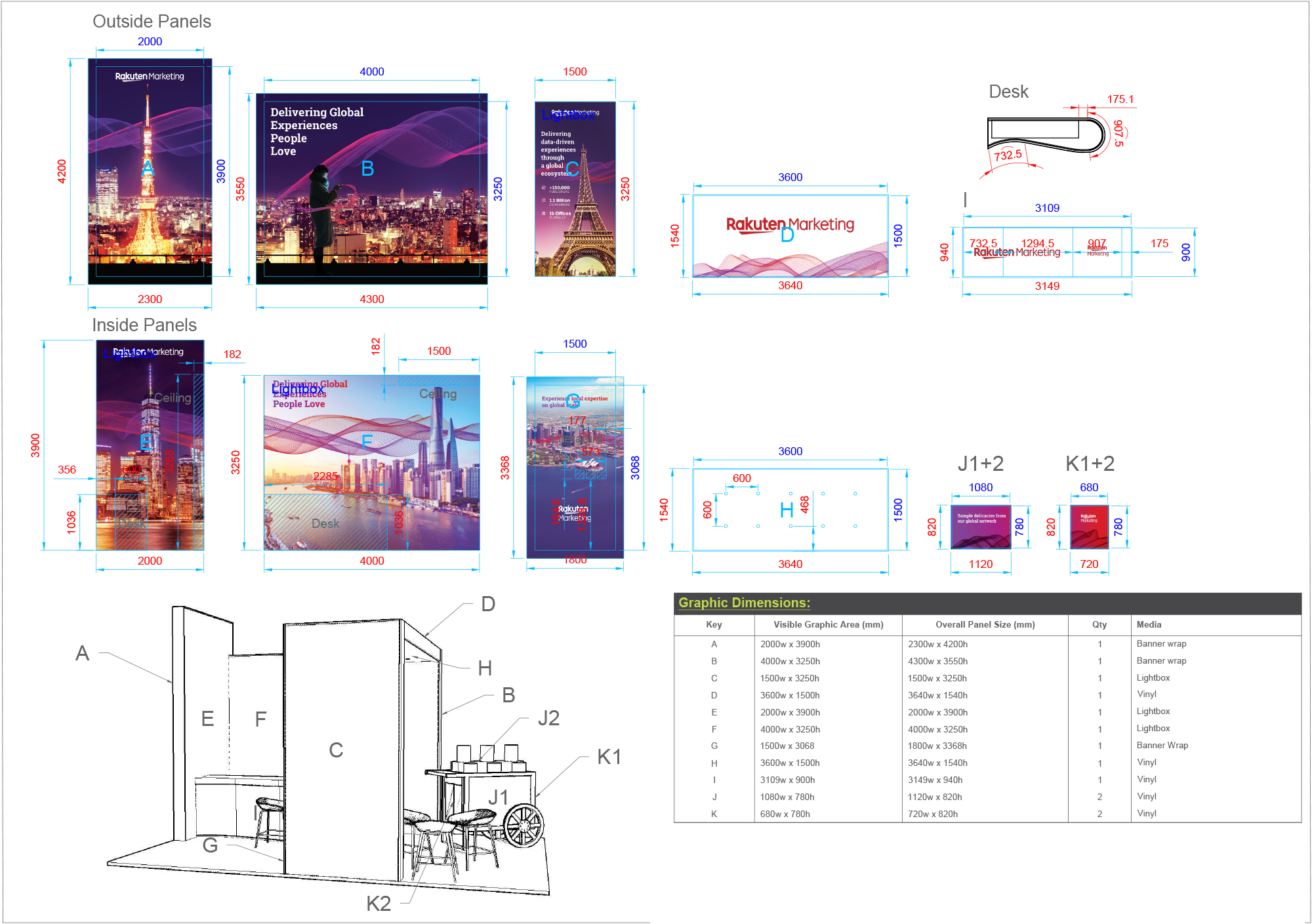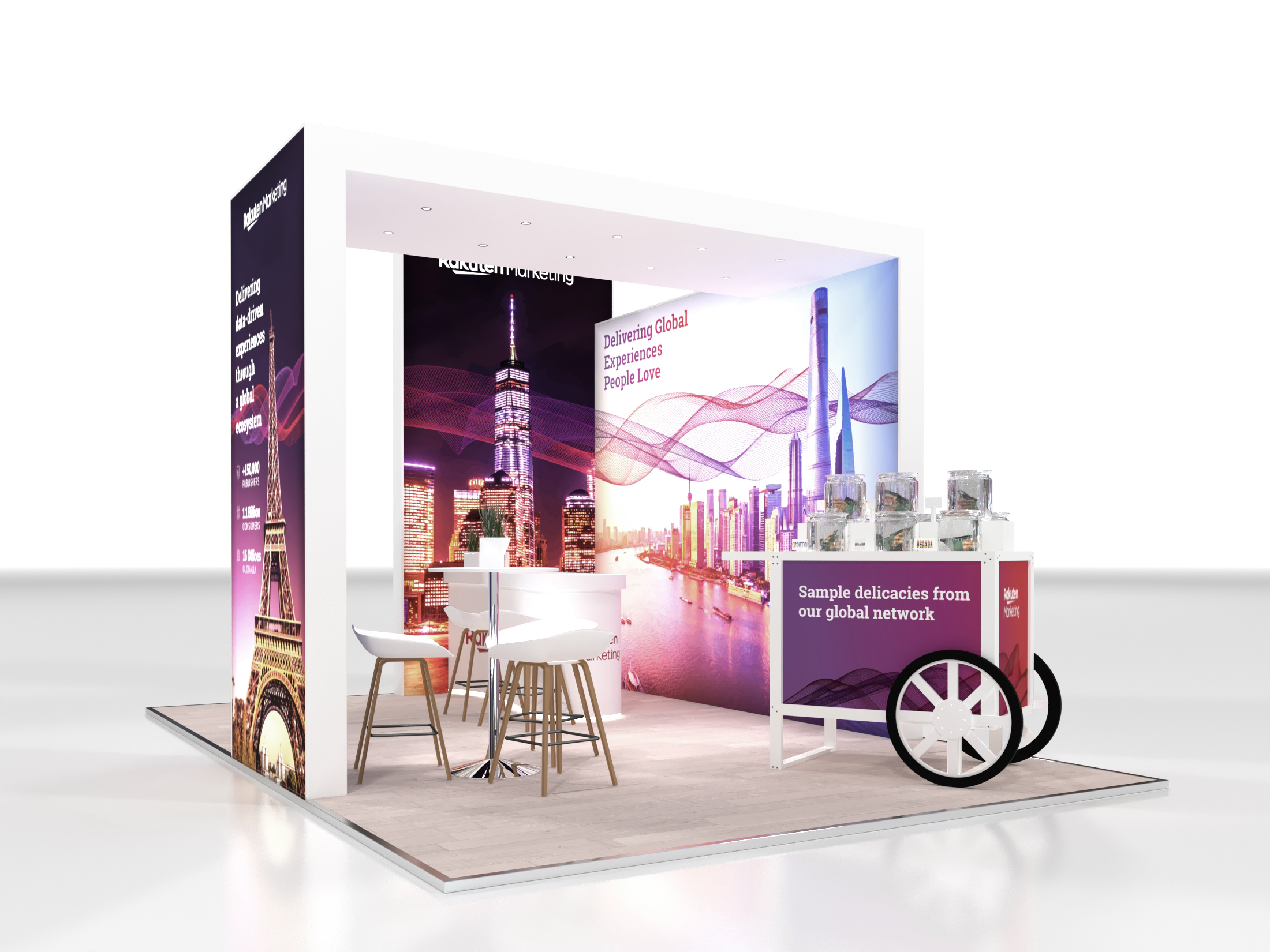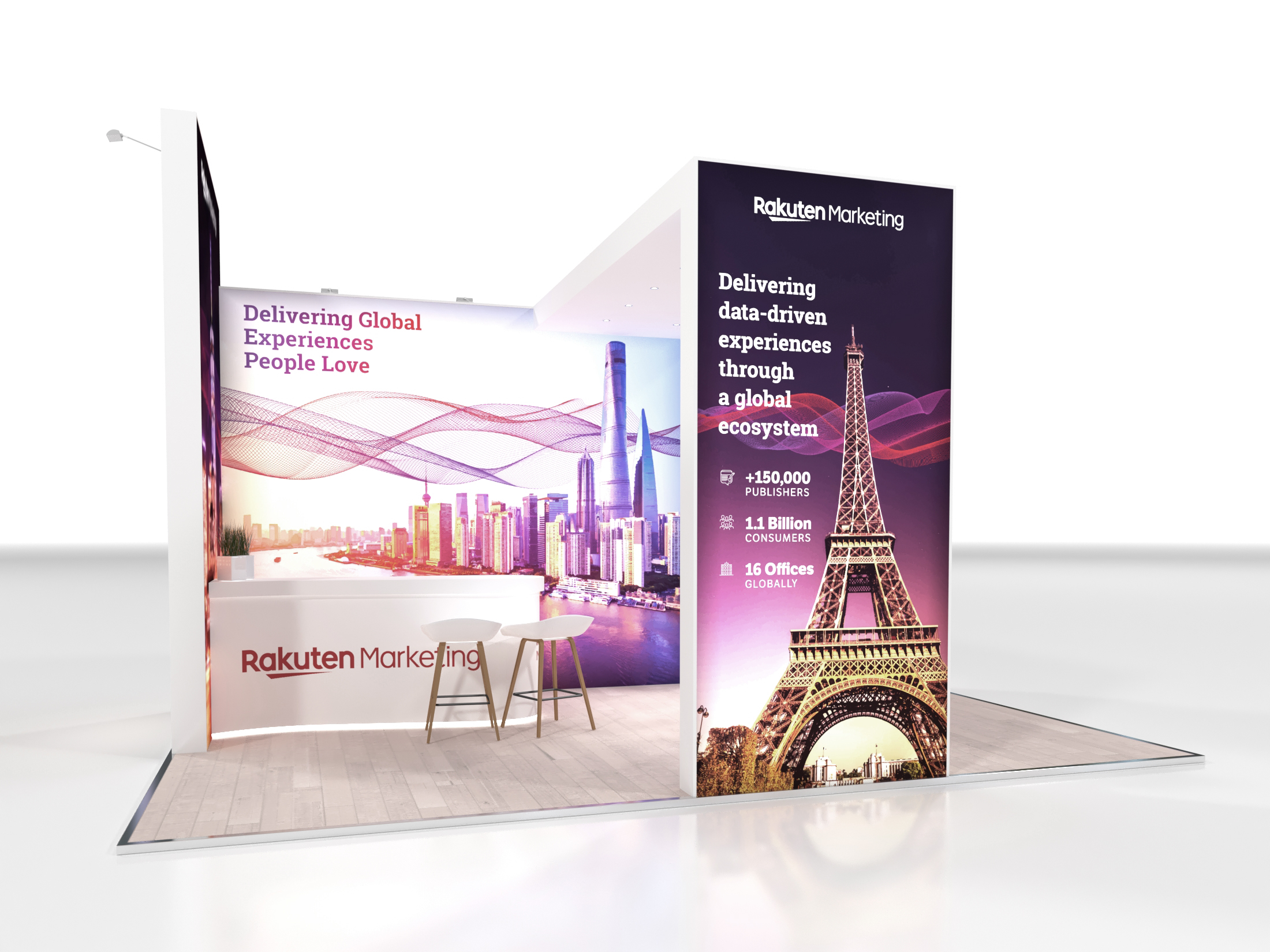 02 // Impact
Collaborating to launch new brand creative and tie-in with expansion efforts at cornerstone industry event.
05 // The Big Creative Picture
A holistic approach to design.

Brand
The creative umbrella serves to empower the brand and align from there. Brand design sets the expectation for the experience.

Advertising
Attract and engage audiences with creative that performs. Advertising design communicates campaigns and drives marketing initiatives.

Marketing
Utilizing the brand's vision and tools, marketing design enables sales growth to meet company goals and objectives.

Events
The opportunity to provide the brand experience in person. Event design is immersive, flips the perspective, and provides real-time, real-life interaction.
06 // Let's Create
Ready to

talk?