Rakuten Ready eReport
Rakuten Ready was a sister company to Rakuten Advertising and had traditionally outsourced creative for all of its reporting. Working directly with the CMO and primary marketing team, this time-sensitive e-report included insights and predictions geared towards helping businesses navigate through the uncertainty of the COVID-19 pandemic.
Task
Develop a time-sensitive ereport that utilizes a vast amount of data and insight into a format that is visually compelling and is compact, maintains resolution and a reasonable file size for digital delivery.
Strategy

Brand Strategy, Creative Strategy, Data Visualization

Design

Creative Direction, Global Coordination and Collaboration, Active Design, Data Visualization

Client

Rakuten Ready

Tags

Brand, data visualization, digital, ebook, ereport, Rakuten, Rakuten Ready, regional
01 // Creative Strategy
Maximize efficiency by designing in a multi-functional scale for digital distribution and presentation format.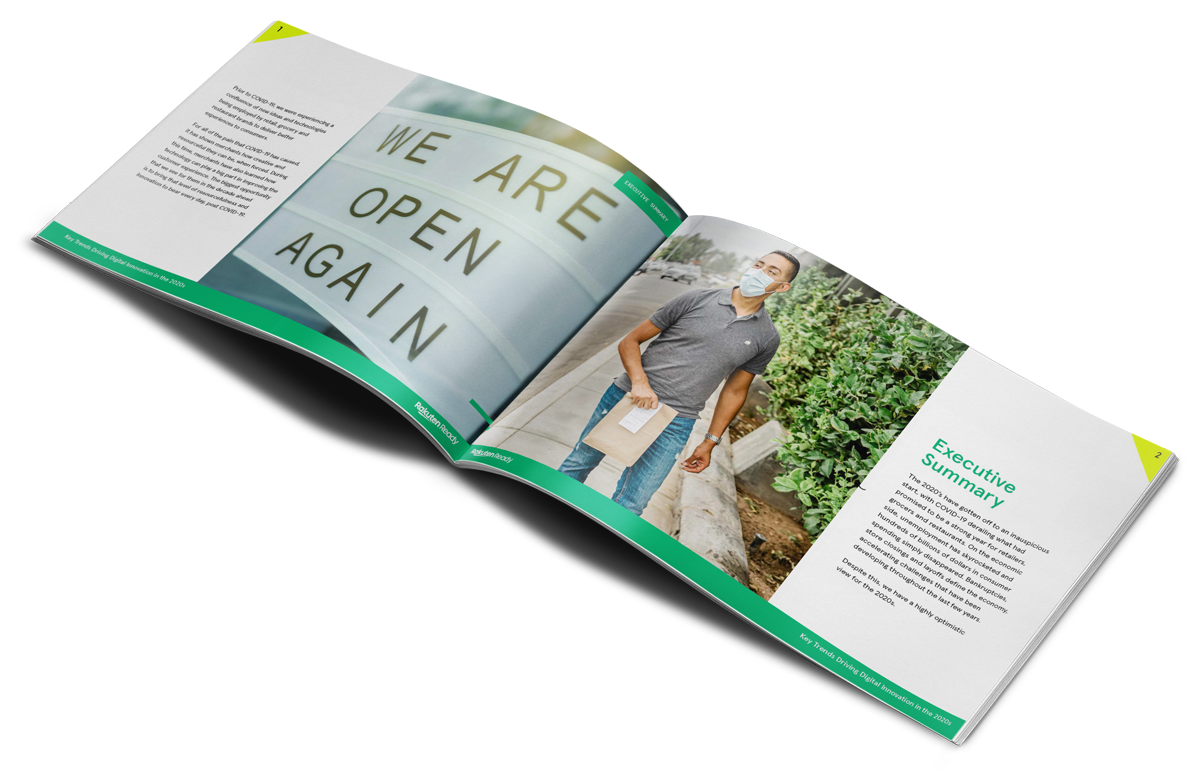 02 // Sales Enablement // Rakuten Ready
Key Trends Driving Digital Innovation eReport
03 // Go To Market
Overcoming development challenges
06 // Let's Create
Ready to

talk?